The
masterclass

for women who search for their

personal fulfillment in their job!
I wish I would be higher on the career ladder.
I can't live my personality in my job.
I don't feel welcome in my job.
The job makes me sick.
Many of us are trapped in their job. We must conform to job requirements and experience only little appreciation. It is time that we change that!
Imagine that you finally find your dream job.
Imagine that you can live your personality in your job, you can realize yourself, you can bring in your ideas and experience meaning and ease in your job as well as get up every morning happily and satisfied.
Imagine that you earn the income that you are worth and that you have therefore the freedom to enjoy life.
If YOU want exactly that then I´m looking forward to accompanying you on this way in my masterclass.
---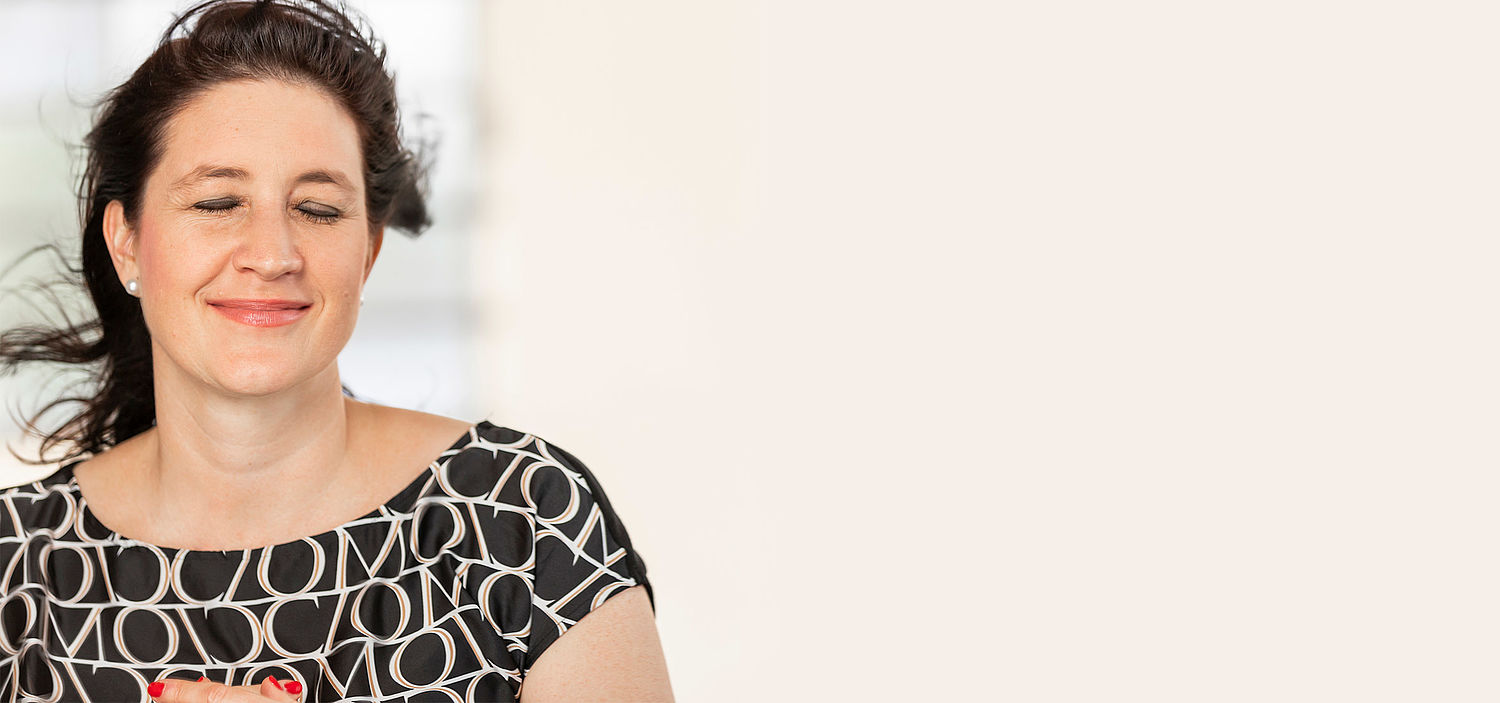 ---
Mindset Deluxe
In my masterclass we work a lot with your mindset on a very top level, I call it MINDSET DELUXE, for your thoughts determine how much success you have in your professional life, whether you reach your goals, how well your relationships are and what you feel capable of doing.
My clients are enthusiastic and say that MINDSET DELUXE has extremely changed their lives and that their attitude changed to "How do I want it?" and "How do I make it happen?" instead of being discouraged and insecure in challenging situations.
The masterclass takes place in a group of like-minded people who all want to have a job which gives them satisfaction. By being part of a masterclass you can benefit from brilliant synergy effects, so that 1 + 1 doesn´t equal 2 as usual but 11 and even more! There arises a great energy which spurres the participants, all support each other, you can learn from the experiences of the others and make the most out of it for yourself and last but not least you can use the network of all group members.
The masterclass starts that you define your professional and private life vision, what gives you meaning in your life and how you imagine your identity for yourself. Important is that your professional ideas go hand in hand with your private goals. For some of you it might be even for the first time that you made yourself systematic thoughts about your life and that you recognize that you have let drift you by life so far and that you hovered up-to-now. Now with help of my coaching you will design your life in a very focused way based on conscious decisions.
---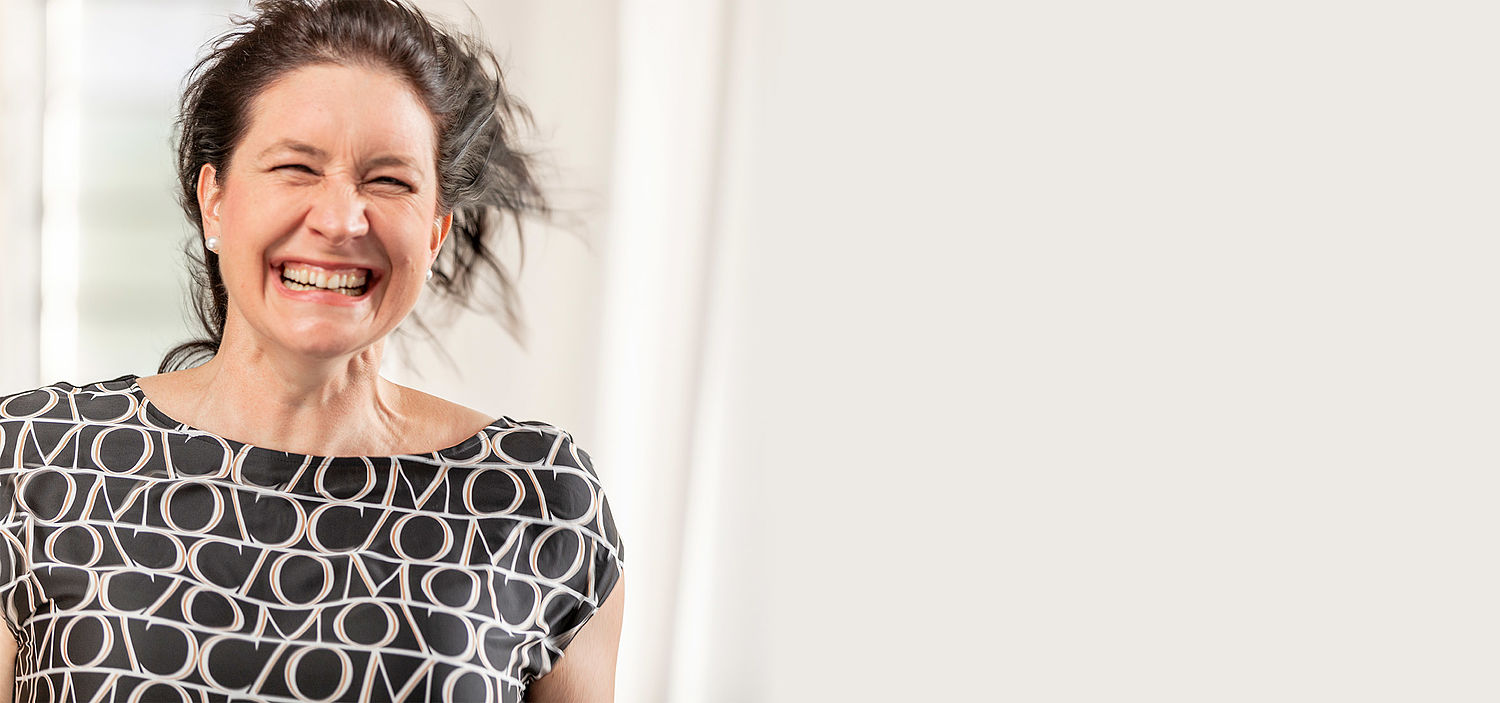 ---
Find now your personal fulfillment in your job!
---
As an employee or manager you feel sometimes as if you were in a rat race. That doesn't have to be the case! In my masterclass you learn to live ease in your professional everyday life and to get stress under your control thanks to mindset methods.
Is your job so nerve-racking that you don´t have the situation under control anymore?
Also burnout prevention can be part of the masterclass on request.
As certified laughter trainer I apply in my masterclass also extraordinary strategies. Laughing means energy and gives you strength!
Despite excellent results and best qualifications female qualified employees and managers don't always have the necessary self-confidence in the job as it would be needed! This doesn't have to be the case and can be changed. In my masterclass we work on more self-confidence since this is often decisive for success in the job.
In everyday life there are a lot of challenges which employees and managers are confronted with in their job. Mobbing by the superior or a colleague, conflicts, politics in the company, the necessity of self-marketing in order to present yourself well in the company, difficult interviews, boreout, no satisfaction on the current position, competencies and values which don´t fit well to the current job and to the current employer or a fundamental change of the career etc. just to name a few.
You will master all of these challenges well with me as a sparring partner!
More self-confidence for more success in your job
---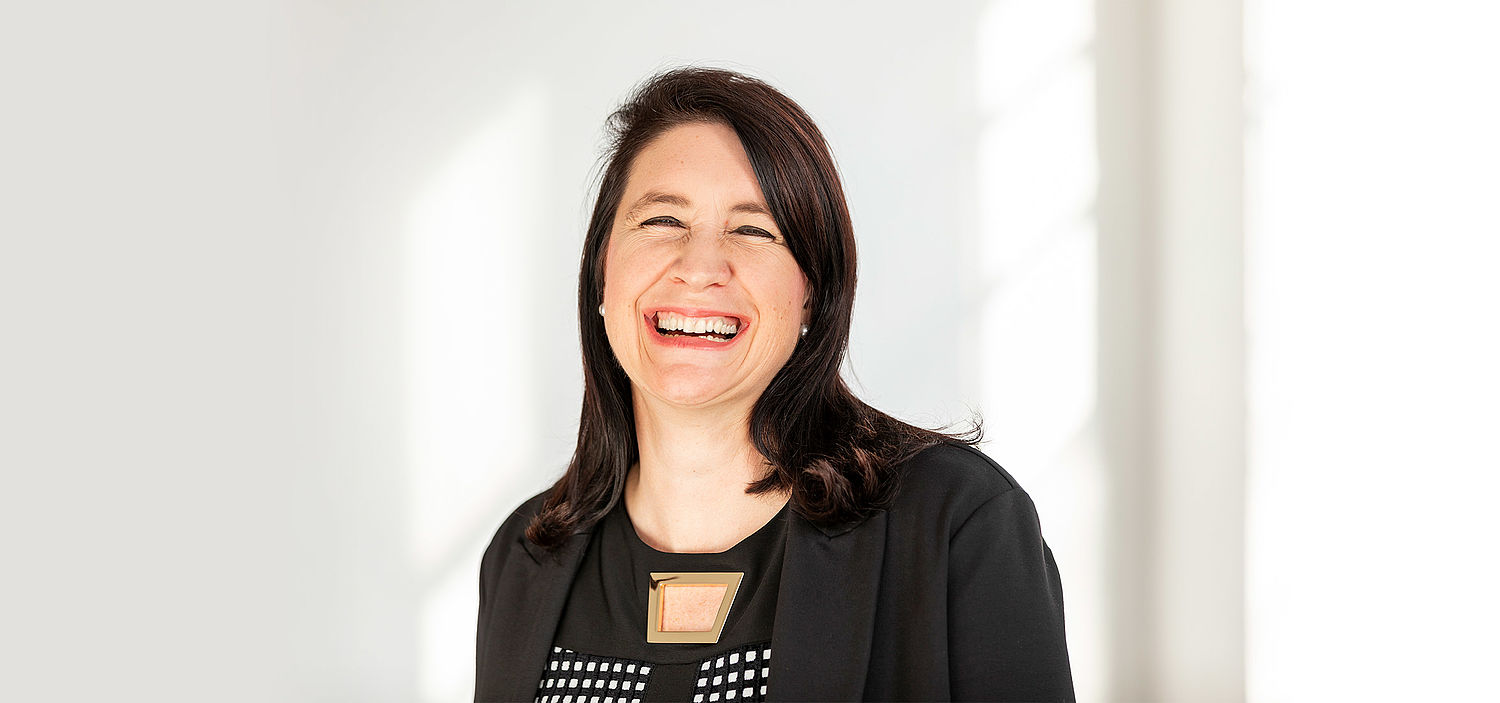 ---
Positive Leadership
That is the philosophy of leadership in the new working world. I´m strongly convinced of that! Leading with more meaning, with positive communication and with human closeness that focuses on the intrinsic motivation of each employee instead of leading with fear and pressure. In this way everything will be possible even the impossible! This everybody can apply for himself in the sense of "leading yourself" or as a manager you can apply that for your team or your business.
Each and every human being is so unique regarding the talents, competencies, values, personal life story and personality!
With different methods, tests and analysis the participants get clarity what they can do, who they are really and what gives them meaning and motivation in their lives. If you follow your heart and live your vocation you will always do your job with a pleasure!
Planning is half of the life! Only who plans the milestones in the professional career will be able to steer into this direction and to take the necessary measures. Therefore we will make a career plan for you within the framework of the coaching.
Your outstanding job application and your success in the job interview!
If you decide that you want to change, jobs maybe even to a new employer, then it is important that your job application is perfect! In the framework of the coaching I will check your job application so that you shine with your documents and get a job interview.
I have been working in the Human Resources Department for many years and I know exactly what really matters so that you have a successful job interview. I will train job interviews with you so that you can "sell yourself" well and present you in an interesting and authentic way.
Find now clarity for your life!
---
Employees and managers achieve a lot at work, but often forget to demand for a monetary appreciation, when there are good results and projects were successful. When you change companies the salary negotiation plays a major role and the range of the possible annual salary is enormous. In my masterclass we train salary negotations, so that you will earn the income which you are worth!
Life is up to you!
Above description of the masterclass serves as a rought orientation guideline for the contents. The masterclass will be always tailor-made to the individual needs and requirements of the group members. Further special wishes can be informed.
The duration of the masterclass is 8 weeks. It takes place online by video conference.
You will receive VIP-support from me and you will get everything from me what you need to fulfill your goals.
There is a weekly coaching call in the inspiring masterclass. The day of the week will be still determined.
The coaching will be accompanied by learning videos and modules in the masterclass. You can learn indepently from place and time.
You get personal email support from me. There is a great energy in the masterclass and you can profit from a vast network.